Service
Design, test and verify your contactless payment solution for EMV® Level 1 contactless certification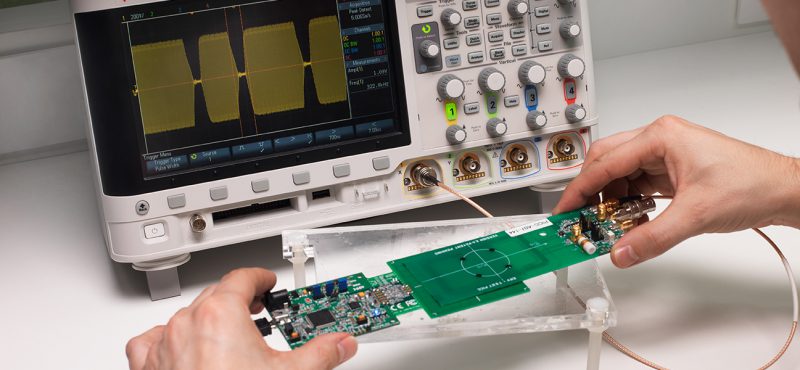 EMVCo facilitates the worldwide interoperability and acceptance of secure payment transactions. It accomplishes this by managing and evolving EMV® specifications and related testing processes.
EMVCo establishes testing process for the evaluation and approval of payment devices compliant to EMV® specifications. The aim of the process is to provide an increased level of confidence so that interoperability and consistency is achieved between acceptance and payment devices. This includes, but is not limited to, card, mobile and terminal evaluation, security and authentication evaluation.
At MobileKnowledge we are focused on EMV® Level 1 contactless certification support, which applies for both Acceptance devices (terminals) and NFC consumer devices (Mobile and Wearable).
Accelerate your time to market and reduce the development costs thanks to our expertise
Use MobileKnowledge EMV laboratory, tools and expertise to optimize the NFC performance of your device. Our services include:
PCD Level 1 Approval process consultancy and pre-certification
EMV Mobile and Wearable Level 1 Approval process consultancy and pre-certification
NFC RF tunning optimization and debugging
NFC antenna design and evaluation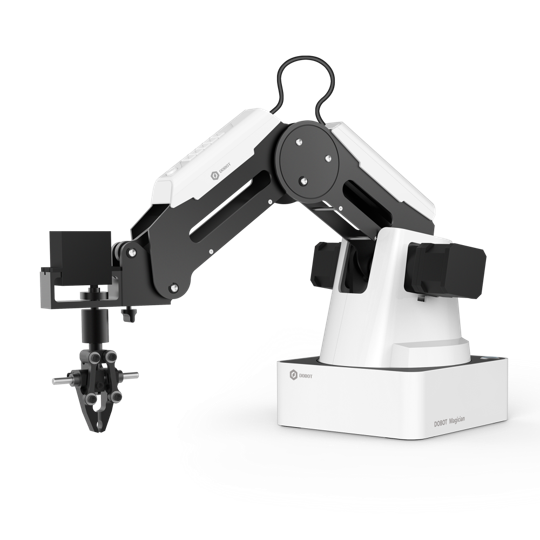 Complete end-to-end service offering around EMV PCD Level 1 and Mobile & Wearable Level 1 Approval process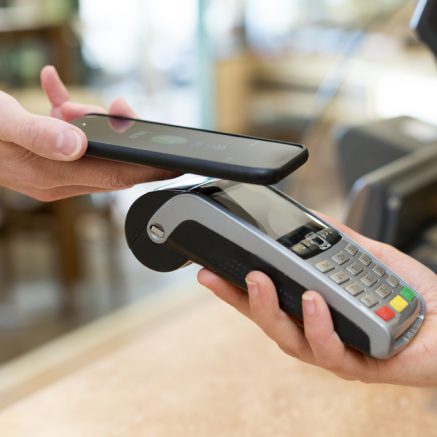 PCD Level 1 approval services
Point-of-Sale terminals that support EMV® contactless payments and which can perform payment transactions against contactless cards, NFC mobile phones and NFC wearable devices, shall be compliant with the PCD Level 1 Approval Process to be deployed in the field.
PCD Level 1 Type Approval is designed to test the functionality of the analogue and digital contactless interfaces of the Point-of-Sale device. Specifically, the following areas are tested:
PCD L1 analogue testing verifies the Radio Frequency (RF) performance of the Point-of-Sale device
PCD L1 digital testing verifies the exchange of data between the Point-of-Sale device (PCD) and the contactless card (PICC).
PCD L1 interoperability testing to assess the quality of the Point-of-Sale terminal contactless communication with a set of EMVCo approved smartphones.
Starting January 1st 2020, PCD Level 1 approval is tested against EMV® 3.0 contactless specifications. This has added additional complexity to PCD L1 testing. NFC performance levels are more demanding, and the number of tests is multiplied by three. As a result, terminal vendors time spent on PCD L1 testing will increment considerably.
MobileKnowledge can help you to accelerate your time to market when dealing with EMV 3.0 challenges and the overall testing process. Learn more details with our best practices document.
MobileKnowledge's PCD Level 1 support methodology enables to reduce the overall testing and debugging time and provides full visibility to the end customer throughout the different phases.

Each phase relates to a clear objective, includes preliminary tasks for precise and customized work tuning and definition, intermediate and regular progress reports for continuous alignment with customer, milestone phases reports and associated quality check.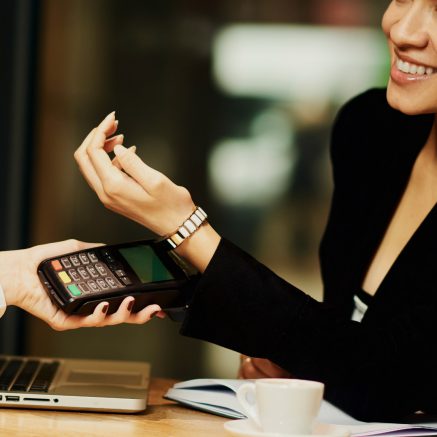 Wearable Level 1 approval services
To certify that wearable devices conform to the EMV® contactless specification, EMVCo defines a dedicated approval process, called Wearable Level 1. Wearable Level 1 is based on Mobile Level 1, which attests that smartphones and other battery-powered devices comply with the specification, but includes specific acceptance criteria for wearable devices.
Passing Wearable Level 1 certification means your device receives a three-year Letter of Approval (LoA) from EMVCo, which is the proof point for the payment ecosystem that your product complies with EMVCo specifications.
The Wearable Level 1 process confirms that the device performs in line with EMV® contactless specifications and validates the product communication behaviour performing hundreds of transactions with a pool of reference terminals, additionally the process evaluates the product performance.
At first glance, the certification process seems simple enough. The tricky part is that certification costs money and takes time, so it's important to pass on the first try. Any corrective measures that need to be taken, if the device fails certification, add to the development effort and can delay the product launch. It's important to know what to expect, so the certification process goes smoothly.
MobileKnowledge can help you to overcome the challenges and questions that may arise linked to EMV Wearable L1 approval process. Learn more details in our article.
MobileKnowledge offering adapts to the specific needs and status of your device.

Preparing for EMV certification can add an extra level of complexity to what is often an already tight development schedule. Working with a partner who has deep technical knowledge, extensive experience with the EMVCo certification process, and in-house EMV test tools can help save time, simplify the development effort, and reduce costs.
At MobileKnowledge, we have more than 5 years of experience in the integration of NFC technology into wearable devices. Our Wearable Level 1 support services are designed to guide you through the process and help ensure first-time success. Using our qualified test tools, our expert engineers help you to debug, adjust, and fine-tune your solution such that your design conforms to EMV requirements.
Want to learn more?
We are your ideal engineering consultant for any specific support in connection with your EMV Level 1 approval process:
Download our EMV Services support deck by sharing your email with us: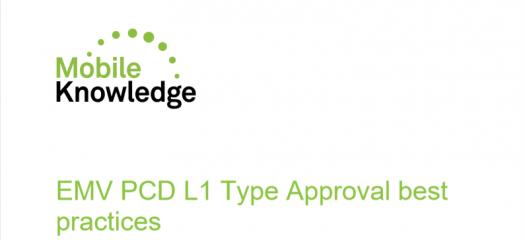 Get our EMV PCD L1 Type Approval best practices document where we provide detailed guidance and recommendation on how the contactless antenna in Point of Sale devices should be designed in order to be compliant with the EMV PCD L1 approval process
Introduction to EMV certification for wearable devices