We are a team of HW, SW and system engineers, experts in smart, connected and secure technologies for the IoT world.
We provide our engineering expertise worldwide to a broad base of customers in the Identification and NFC ecosystems: Financial institutions, TSM, Smartcard makers, Distributors, Transport operators, System integrators, Reader makers, OEMs and MNOs.
We also serve companies willing to integrate NFC solutions in their poducts and services, like wearable manufacturers or jewelry brands, but also in any industrial or manufacturing process.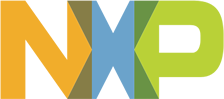 NXP® Semiconductors N.V. (NASDAQ: NXPI) enables secure connections and infrastructure for a smarter world, advancing solutions that make lives easier, better and safer. As the world leader in secure connectivity solutions for embedded applications, NXP is driving innovation in the secure connected vehicle, end-to-end security & privacy and smart connected solutions markets. Built on more than 60 years of combined experience and expertise, the company has 45,000 employees in more than 35 countries.
---

Mobile World Capital Barcelona is an initiative driving the mobile and digital transformation of society while helping improve people's lives globally.
With support of the public and private sector throughout Barcelona, Catalonia and Spain, MWCapital focuses on three areas: the empowerment of new generations, professionals and citizens in the use of digital technologies; the digital transformation of industries; and the acceleration of innovation through digital-based entrepreneurship. Collectively, our programmes are positively transforming Education, Industry and the Economy.
The Mobile World Capital and Mobile Knowledge partnership is set to facilitate access to NFC technology to new ecosystem players, including public administrators, transport operators, system integrators, reader and card manufacturers, advertising companies and gaming businesses among many others. Mobile World Capital and Mobile knowledge become an excellent framework to push the NFC market to the next level and create the basis to jointly support the development of secure and convenient NFC applications desired by end users.