IoT solution that combines mobile and cloud software development expertise from MobileKnowledge is now available for everyone
MobileKnowledge has developed a demonstrative weather station application leveraging on the NXP Rapid IoT Kit from NXP Semiconductors.
The solution includes both the Android and iOS-based application that recovers weather-related data from the Rapid IoT device through BLE connectivity as well as the cloud application that recovers the weather data from the mobile application. Users can connect to the cloud application and visualize the data on several graphs and also download the raw weather data obtained from the Rapid IoT device.
The aim of this work has been to demonstrate how users can leverage on the NXP Rapid IoT Kit and quickly build their own smart and connected solutions. This allows them to focus on the added value of their solution and services while relying on a state-of-the-art IoT platform from NXP semiconductors.
MobileKnowledge has applied its expertise on mobile and cloud connectivity technologies to build this solution.
The source code for the Android, iOS and cloud applications is freely available, so you can start your own solution with a clear and solid baseline.
You can obtain the full documentation and source code in the NXP community site.
Check it out and evaluate the solution!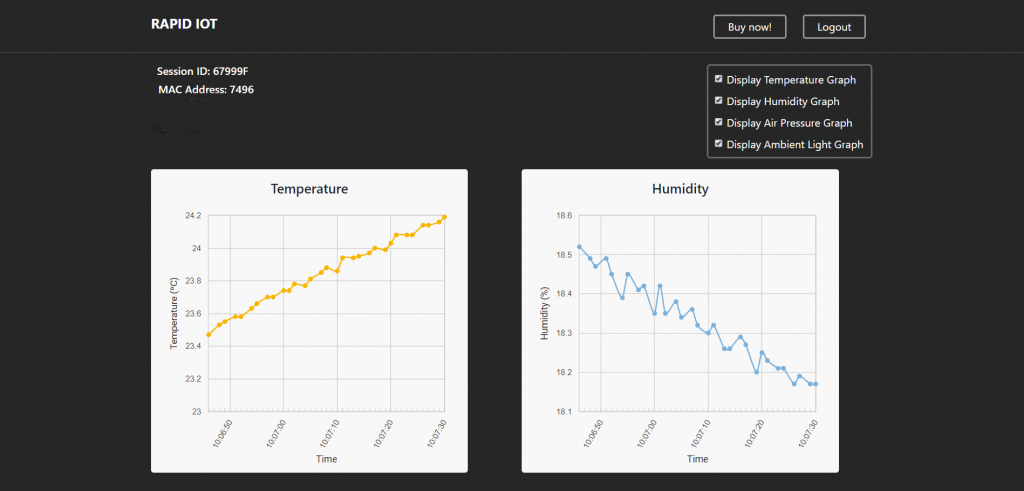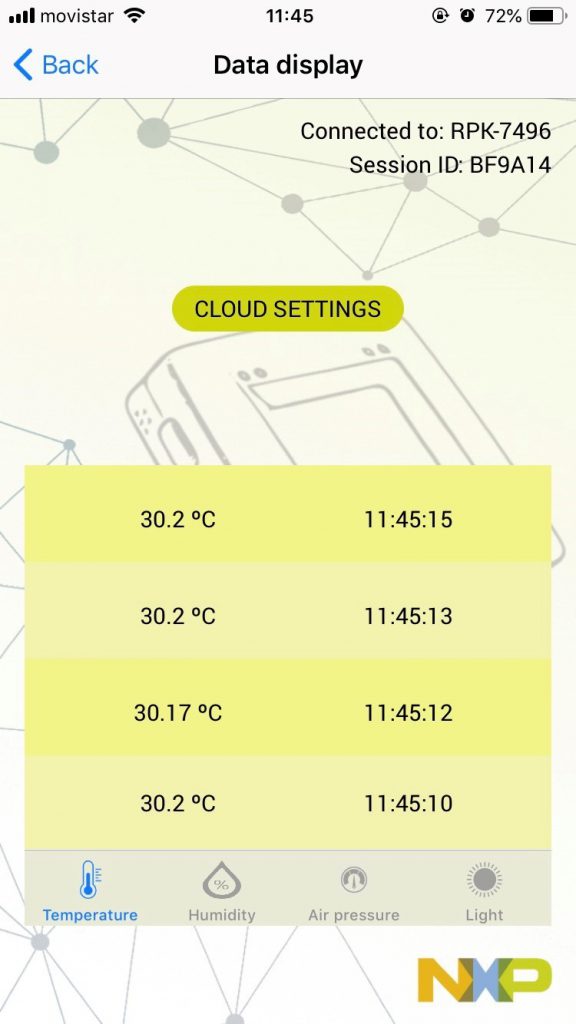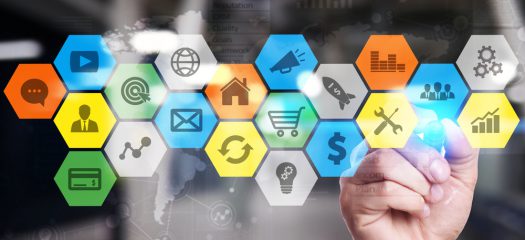 Develop your application connection to the cloud infrastructure providers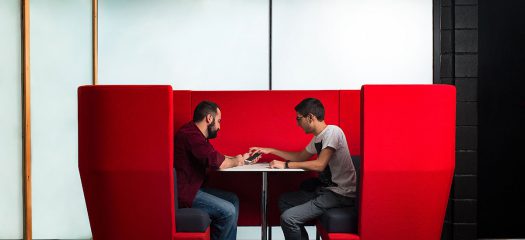 Connected mobile applications in both Android and iOS environments