Improving our UWB development tools, 3D positioning through the new antenna board!
We have recently upgraded our MK UWB Kit SR150/SR040 and MK UWB Kit Mobile Edition with the brand new MK UWB 3D Antenna board.
This new antenna board, integrates a state-of-the-art Trimension SR150 module and offers the possibility to obtain azimuth and elevation angles, which combined with ranging data, enables real time 3D positioning information of peer devices.
The accuracy results we have obtained are impressive, with an error below 5º for over 95% of the measurements.
Together with the new MK UWB 3D Antenna board we have upgraded the kits with up-to-date documentation and software, including the production-ready NXP UWB IoT MW (with 16 different project examples).
If you are an existing customer please reach out to us to learn how to obtain the new MK UWB 3D Antenna board.
If you are not yet a customer, we will be happy to explain why you shouldn't miss the opportunity to evaluate our tools and develop innovative solutions using UWB technology.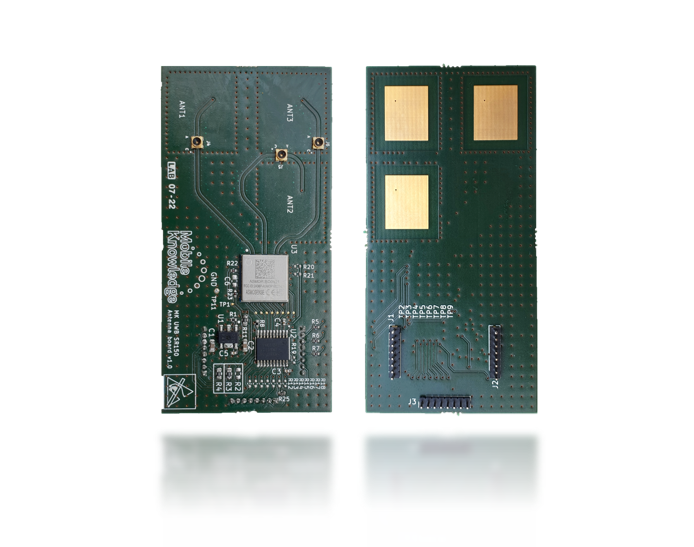 We are committed to continuously improve our solutions and offer the best possible UWB experience to our customers.
MobileKnowledge is the worldwide leader in UWB development tools leveraging on standardized UWB technology with a focus on specific applications and use cases.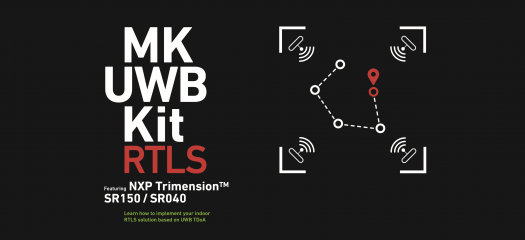 The reference design and development platform for indoor UWB RTLS solutions based on TDoA