The unique features and capabilities of UWB technology, enabling secure and precise ranging and angle of arrival measurements in real time, have been demonstrated in the conference using MobileKnowledge UWB solutions.
PX4 Developer summit is the annual reference event for the drone development community and ecosystem.
PX4 is the leading open-source autopilot and navigation system for drones.
Autonomous precision landing of drones and follow me rover use cases are shown in the presentation given at the conference by Loïc Fredric Fernau from NXP Semiconductors.
You can see the complete presentation in the following link: https://www.youtube.com/watch?v=wZWvSNtY78k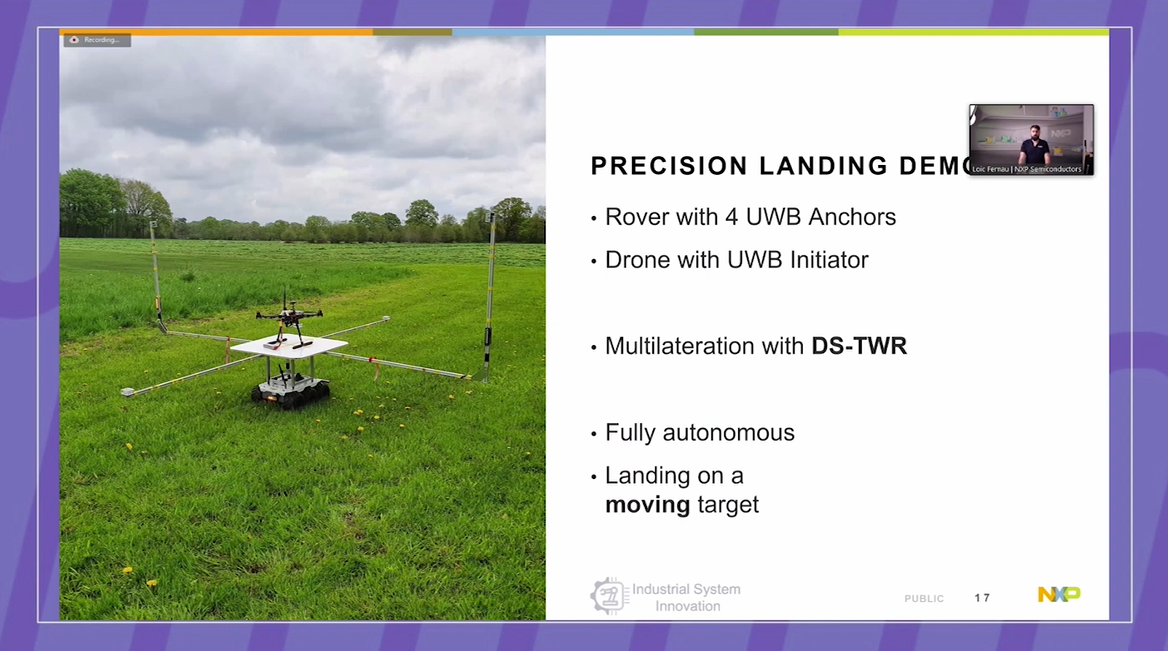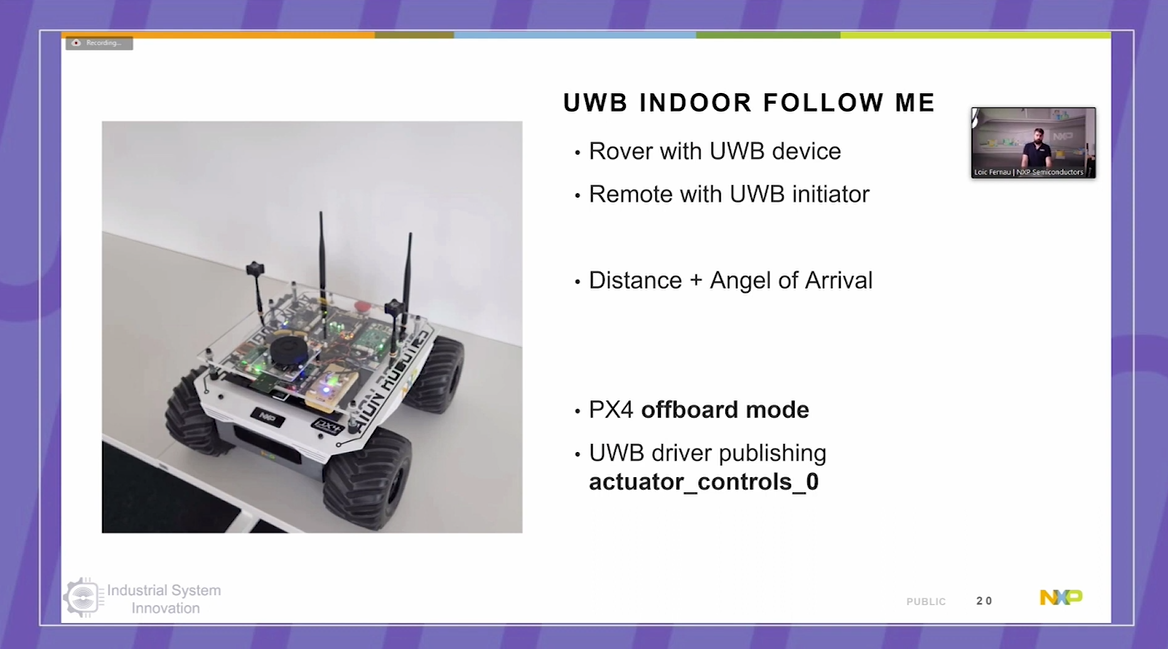 Autonomous navigation for robots and drones is an extremely relevant use case for UWB.
MobileKnowledge will continue to develop innovation solutions and development kits to enable IoT ecosystems leverage on the unique capabilities of UWB technology.
Stay tuned!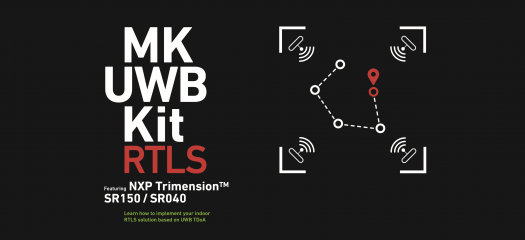 The reference design and development platform for indoor UWB RTLS solutions based on TDoA