We are proud to announce that we will be joining MWC21 in Barcelona (Spain) on Monday, June 28 – Thursday, July 1.
MWC Barcelona is the world's most influential exhibition for the connectivity industry. In 2019, up to 2,400 exhibitors, 8,000 CEOs and 59% of the industries' most important decision makers gathered here. And now MWC is back for 2021.
Our participation constitutes a natural expansion of our previous experience in MWC in Barcelona. We will be showcasing our latest developments in UWB technology.
UWB is not a new technology; however, due to recent evolutions it has become extremely relevant for a variety of applications and is rapidly expanding into the IoT ecosystem. UWB is now being integrated into mobile devices, vehicles and IoT solutions as it outperforms other technologies in terms of positioning accuracy, power consumption and robustness in wireless connectivity and security.
Smartphones play a significant role in driving the adoption of UWB in the IoT ecosystem as they make the technology intuitive and accessible to a broad user base.
As UWB Technology experts, MobileKnowledge offers the market a set of evaluation and development tools around UWB technology from NXP Semiconductors for IoT devices, enabling all kinds of use cases such as hands-free access control, item tracking and real time location systems with precise, secure and accurate positioning data of objects in real time. Our solutions being showcased are the following:
Through our solutions and services, we enable customers from all over the world to integrate and design UWB technology into their products and services while reducing their upfront investment in R&D and accelerating their time to market.
You will be able to find us at Hall 3, Govern de Catalunya, 3E70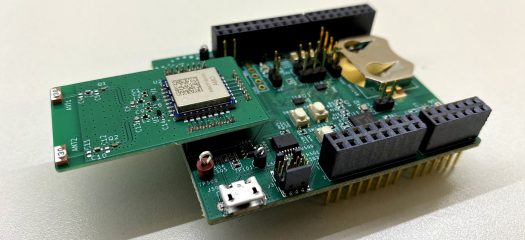 Long-standing expertise in UWB technology to help you reduce your time to market and focus on your own UWB solution development