CaixaBank has become the first in Europe to launch a Visa-branded wristband that allows users to make contactless payments at locations equipped with a contactless POS terminal.
This summer, the Spanish bank will distribute 15,000 wristbands to those customers who have made the most use of their contactless cards. The wristbands will be made available throughout its branch network later this year, with customers able to customize their band to their own design.
Payments are made in the same way as a standard contactless card. Customers will have to enter their PIN code for purchases of more than €20 to validate a transaction, while purchases of less than €20 can be completed by simply bringing the device into close proximity to the merchant's POS terminal. The bank has also developed a corresponding mobile app that alerts users of any transactions made using the device.
CaixaBank now has more than four million contactless cards in circulation, 200,000 contactless-ready POS systems and accounts for 16% of all contactless payments made in Europe, Visa estimates. The bank has also been an early adopter of smartwatch technology, introducing its first apps earlier this year.
"The contactless wristband unites these two trends, providing users with wearable financial services and all the benefits that these entail, particularly in terms of convenience, security and speed when making payments," CaixaBank says. "By diversifying payment formats, customers can choose the system that suits them best: card, mobile or wearable device."
Barclaycard launched its bPay Band, a MasterCard branded contactless payment wristband, in the UK last month.
Source : NFC World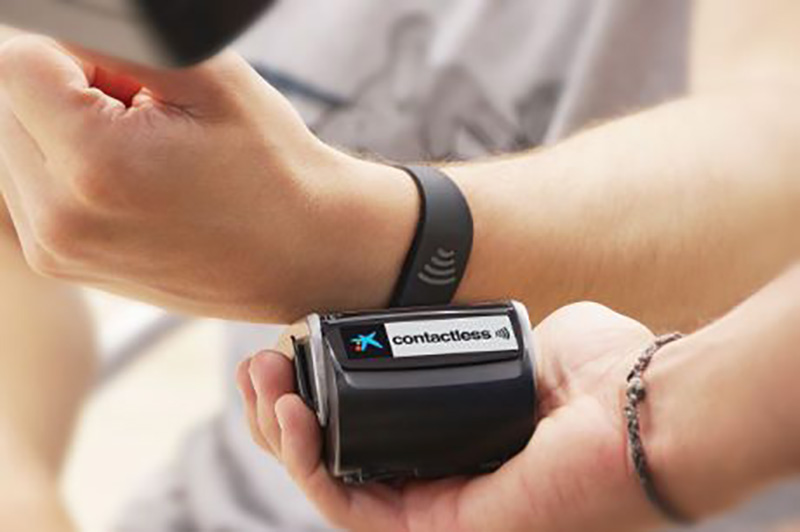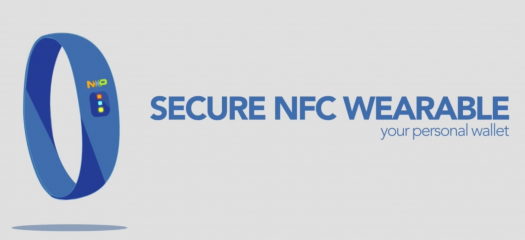 The easiest way to develop, provision, and manage any kind of secure NFC wearable. Watch the video about NXP's Secure NFC Wearable technology, and the Secure Services Development Platform Kit.