Learn about the typical NFC reader architecture and NFC antenna design considerations
An NFC reader is a powered device capable of generating an RF field and starting a communication with a smartcard, NFC tag, an NFC phone, or other NFC-enabled device.
The architecture of an NFC reader is pretty standard: it consists of an antenna, a matching circuit, the NFC IC, the host controller and, optionally, a contact reader and a SAM module.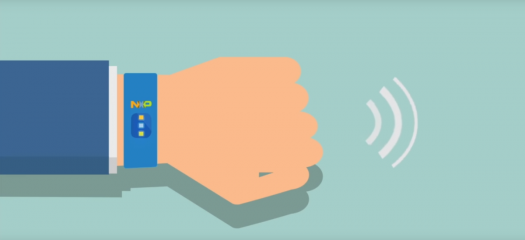 The integration of contactless secure applications with wearable devices is a very significant new business opportunity for hardware and service providers'. Pedro Martínez, MobileKnowledge CEO, at Dallas NFC Forum.