Discover NFC, the simple, intuitive technology that lets you interact securely with the world around you with a simple touch.
Near Field Communication is a short-range wireless connectivity technology, which allows us to interact seamlessly with the world around us by just tapping our device in front of another NFC-enabled device or an NFC tag.
It is designed for intuitive, secure and simple communication and it opens new business opportunities in a very large number of application areas. Payments, access control, secure identification, gaming and entertainment, social interaction, advertising and shopping experience are just a few examples.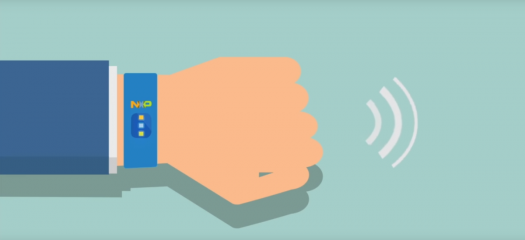 The integration of contactless secure applications with wearable devices is a very significant new business opportunity for hardware and service providers'. Pedro Martínez, MobileKnowledge CEO, at Dallas NFC Forum.