We are happy to present our latest promotional video featuring the MK UWB Kit Mobile edition 2.0 and the diverse range of applications and use cases available.
New MK UWB 3D Antenna board with powerful Murata Type 2BP, the world's smallest UWB module.
New MK UWB Connect application including:

UWB Ranging: Use your iOS or Android mobile phone to connect to a nearby device with UWB and start obtaining ranging and AoA data!
Distance alert: Use UWB fine-ranging capabilities to obtain real-time distance data from up to 5 nearby UWB-enabled devices, then use this data to trigger actions based on distance. In this use case an alert is shown in the user's phone depending on distance from nearby devices.
Tracker: Use UWB and the Augmented Reality (AR) capabilities of your smartphones to track nearby devices. This demo supports ARKit in iOS and ARCore in Android.
Point & Trigger: Use your phone and its UWB capabilities to control devices around you in an intuitive way. Simply point your phone towards the device you want to control and send the command.
Check it all out in our latest video and visit our product website for more details and ordering information.
With UWB technology, you will obtain accurate and real-time positioning information, that can be used to anticipate your needs and automate actions, without compromising on security. Take secure car access, handsfree logical and physical access, and indoor positioning into the next level!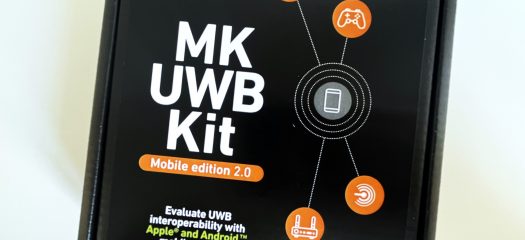 Evaluate UWB interoperability with Apple® and Android™ mobile devices