Improving spatial awareness in robotics applications can be very challenging. The functionality of robots has evolved during the last years, and it is getting much more complex than the first robots. New applications appear, and robots now travel and interact freely with people in many different ways.
Do you want to bring robot spatial awareness to the next level?
At MobileKnowledge we have developed the MK UWB kit Robotics, a solution based on Ultra-Wideband (UWB) technology that just does that!
With the MK UWB Kit Robotics, you will be able to:
Improve robot ability to position itself in the environment and interact in an effective way with other robots and humans
Obtain highly accurate and precise positioning data, even in indoor and challenging environments:

Accuracy: ± 5cm, ± 1º offset
Precision: ± 7cm; ± 4º std dev

Get an easy to integrate and flexible solution. The first UWB Plug & Play solution that can be adapted to the most common positioning use cases.
Obtain one of the most cost-effective solutions if compared to other positioning solutions.
Take spatial awareness to the next level with UWB technology
Autonomous landing:

Payload delivery in logistics (drones)
Hover and land on indoor ground stations (drones)
Drone in a Box use cases (drones)

Platooning:

Warehouse multi payload delivery (AGV/AMR)
Flying cellular networks (drones)
Environmental monitoring (drones)
Entertainment (aerial shows) (drones)

Worker's safety:

Stop machinery if worker is in a dangerous area (AGV/AMR, cobots)
Keep robots at safe distance from nearby workers (AGV/AMR, cobots)
Follow me

Heavy loads moving in industrial environments (AGV/AMR)
Personal assistance robots (social robots)

Home base navigation

Returning to charging station when out-of-battery (AGV/AMR, household robots)
Returning to storage room after completing a task (AGV/AMR, household robots)

Indoor navigation

Accurate autonomous navigation in industrial and household environments (AGV/AMR, household robots)
See in action our Follow me use case here!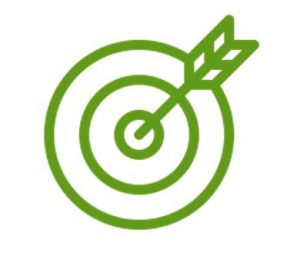 Add high precision spatial awareness to your autonomous robot even in challenging environments (low/no visibility, high density, indoor) at a competitive cost compared to other location technologies:
Accuracy: ± 5cm, ± 1º offset
Precision: ± 7cm; ± 4º std dev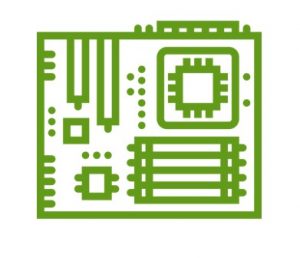 Leverage on MobileKnowledge's UWB Subsystem hardware and software to handle over 6 different use cases for multiple robotic applications. A true Plug & Play experience.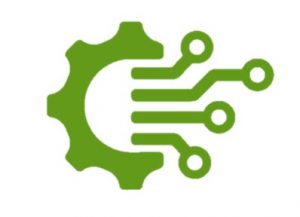 Experience and evaluate the technology immediately through off-the-shelf solution. Be ready to adopt UWB technology in order to differentiate your solutions from those of your competitors.
How does it work?
The UWB Subsystem contains the required HW and SW to manage the Discovery, UWB initialization and UWB ranging sessions against the UWB counterpart (which can be another UWB Subsystem or a mobile phone).
Connect it to your Host Robot, then use the existing drivers and use case examples on ROS2 and PX4 to leverage on the highly accurate and precise UWB ranging data obtained to bring your Robots spatial awareness to the next level!


Using Murata Type 2BP – world's smallest UWB module and FiRa Certified.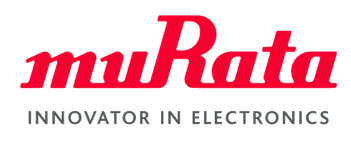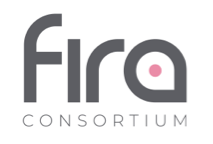 Reach out to us to obtain more information about how we can help you!
Want to do more?
Long-standing expertise in UWB technology to help you reduce your time to market and focus on your own UWB solution development:
Development of customized UWB use cases: Embedded software development, mobile application software development, back-end integration, system integration,…
UWB technology consulting and support services: Guidance on use case definition and system integration, system architecture, software requirements, Q&A resolution, FIRA related process and use cases,…
Design and development of customized antenna board based on customer requirements and constraints in order to optimize ranging and AoA measurements
Porting of MK UWBS Software into a customer platform, enabling MK UWBS Software, tools and functionalities on any customer platform that meets the MK UWBS requirements
Licensing of MK UWBS Software, for an easy integration of UWB technology while accelerating the time to market
Mobile

Knowledge

MobileKnowledge is a team of HW, SW and system engineers, experts in smart, connected and secure technologies for the Mobile, IoT and automotive ecosystems.

We are your ideal engineering consultant for any specific support in connection with your secure NFC, UWB, Secure IoT, Automotive and Functional Safety developments. We provide consultancy, design and development services for HW systems, embedded FW, mobile phone applications and secure cloud solutions, leveraging on smart, connected and secure technologies.