The Mobile World Congress took place in Barcelona, Spain from February 24th to 27th.  In the course of this important event, Pedro Martinez, CEO of MobileKnowledge, was interviewed by TV3, the Catalan national television station.
NXP and MobileKnowledge joined the Mobile World Capital Barcelona Foundation initiative back in 2012, at the time of its conception.  When asked for his opinion, Pedro responded: "We were immediately thrilled by the project and vision of the Mobile World Capital.  It was very much aligned with our own vision of a connected world and the paradigm shift revolution related to the smart phone world." Pedro also stated: "I strongly encourage the present public administration to lend their full support to High Technology Companies such as ours, and take advantage of this unique opportunity to transform Barcelona into a real business and technology pole linked to the immense mobile and connected world of secure applications."
Pedro added that NFC is already there.  More than 500 mil. NFC phones are already deployed in the market.  Now it's time for a world of discovery in the endless series of new applications, use cases and business opportunities connected to them … banking, transport, identity, smart cities, health care systems, brand protection, advertising and many more.
TV3 was extremely interested in the demos presented by the MobileKnowledge specialized engineers.  Two noteworthy examples include tennis shoes in which an NFC chip is embedded and the MoocTab Project for Education.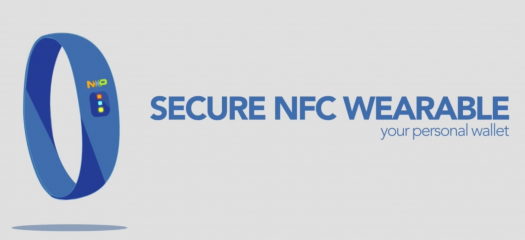 The easiest way to develop, provision, and manage any kind of secure NFC wearable. Watch the video about NXP's Secure NFC Wearable technology, and the Secure Services Development Platform Kit.