If you are a developer, a company, a student or a university you can be rewarded for your brilliant NFC applications ideas!
Up to 1000 participants will receive state-of-the-art tools to develop their NFC application ideas, and the 5 contest winners will share $22.5k in cash to release their applications. It is a unique opportunity to present their work to major industry players. The contest has two steps :
The idea submission phase: participants will be able to submit their NFC application ideas for PC. Up to 1000 ideas will be selected based on originality, ease of deployment, potential for increasing NFC usage, creativity, usefulness, design capability, and advance to second phase. Each selected participant will receive a state-of-the-art tool to develop their application in the second round.
The realization phase: all selected participants will be given the same deadline to submit their final functional application. The 5 winners will share $22.5k, NFC enabled devices, and have the opportunity to present their work to major industry players. A special prize will also honor the best university.
Get ready for the contest & polish your idea now. Submit it as soon as possible, and get even more time to develop it. The next killer NFC application for PC could be yours!
Registration for the contest is open on the official website.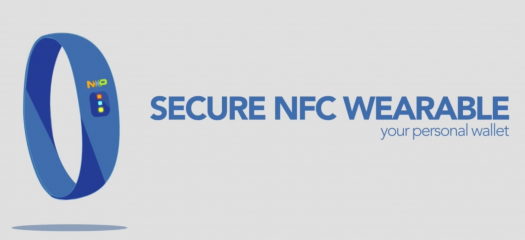 The easiest way to develop, provision, and manage any kind of secure NFC wearable. Watch the video about NXP's Secure NFC Wearable technology, and the Secure Services Development Platform Kit.