Webinar
This is the second session of our 'Design and implement NFC Applications' webinar series.
Duration

1 hour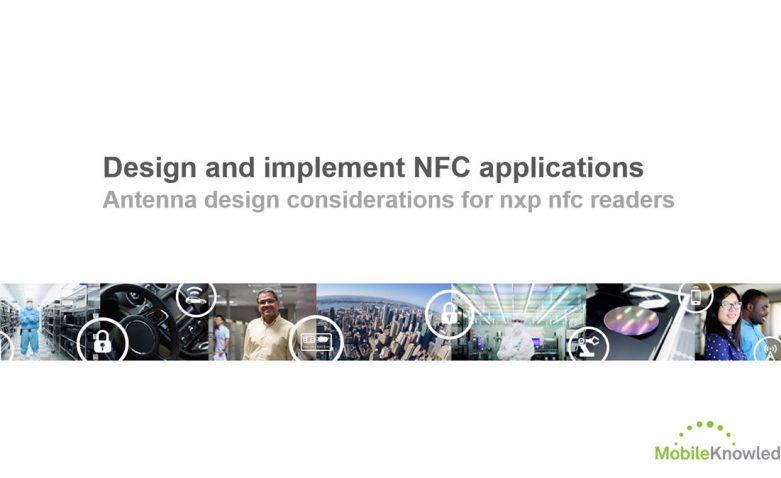 Session Description
The more mainstream NFC becomes, the more important it is to ease the development process no matter how extensive the NFC expertise. As co-inventor of NFC technology, we are committed to simplifying the NFC reader design and reducing time to market. We make it easy to find the right product for your particular application, and we supply the hardware, software and design tools that help you develop firmware, tune your antenna, manage protocols, and differentiate your solution. NXP promises to offer the most comprehensive NFC support packages on the market.
This series of webinars will give you a broad understanding of the extensive product support packages NXP offers with a particular focus on the range of innovative development boards, the NFC Reader Library, the NFC Cockpit and design tools for antenna tuning. When attending our NFC Deployment Academy you will also learn about our broad set of online resources, including the NFC community.
Session Contents
Theoretical fundamentals and antenna principles
NFC antenna design procedure for NXP solutions and its crucial role in overall system performance
NFC reader test and qualification
Session audience
Technical level 1

Specialised Sales, Marketing and Business Development
FAE, Development Engineers, Technical Managers
System requirements
PC-based attendees
Required: Windows® 8, 7, Vista, XP or 2003 Server
Mac®-based attendees
Required: Mac OS® X 10.6 or newer
Mobile attendees
Required: iPhone®, iPad®, Android™ phone or Android tablet
Delivered webinars
Links to materials presented and recorded sessions