Training (online)
This module explains the capabilities of the MIFARE SAM secure microcontroller, specifically designed for use with contactless MIFARE ICs, including MIFARE DESFire, MIFARE Plus and MIFARE Ultralight. Now in its third generation, it is the ideal add-on for reader devices to secure keys, protect assets and establish secure communication in a wide variety of applications.
Schedule

Duration: 4 hours (pre-recorded)

Language

English
$

452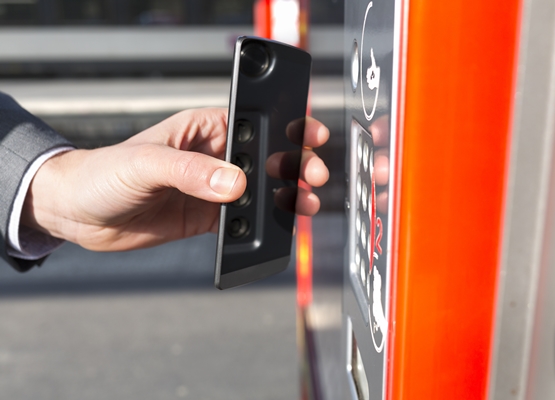 Session Contents
MIFARE® SAM portfolio and product overview
MIFARE SAM family evolution and feature comparison. Marketing introduction and positioning. What is MIFARE SAM AV3 and when to use it. MIFARE SAM AV3 operating modes. Supported contactless products.
MIFARE® SAM AV3 interfaces.
S-mode and X-mode architecture. ISO/IEC 7816 host interface. I2C target host interface. I2C X-mode for direct pass-through connection with selected NXP reader IC. APDU-based communication T=1 protocol.
MIFARE® SAM AV3 architecture
Supported cryptographic algorithms. Symmetric key store table and symmetric key store properties. Key usages counter storage table and settings. PKI key storage table and settings. Host, PICC, OfflineCrypo, OfflineUpload, OfflineChange and OfflinePerso key class types. Key versioning and diversification. Usage hints and recommendations.
MIFARE® SAM AV3 personalization and host communication
MIFARE SAM AV3 lifecycle, activation, and lock/unlock command. Host authentication command. Plain, MACed and full protected secure messaging options. Concept of logical channels and secure host / backend communication.
MIFARE® SAM AV3 commands overview
Overview of MIFARE SAM AV3 group of commands, including: security and configuration commands, key management commands, data processing commands, PICC-specific commands, PKI-commands and X-interface commands.
Session audience
Technical managers
Sales engineers
Business development managers
MIFARE solution developers
Prerequisites
Basic technical knowledge
Basic concepts of security and symmetric cryptography.
Basic knowledge of MIFARE DESFire or MIFARE Plus or previous participation to MO2 and MO3 (recommended).
Materials required
Laptop, webcam and stable internet connectivity
Documentation and material delivered
PDF booklet with all training slides
Other information
MobileKnowledge reserves the right to cancel a course one week before the start of the training. MobileKnowledge reserves the right to alter or cancel any of the arrangements relating directly or indirectly to an event, for any circumstances beyond the reasonable control of MobileKnowledge. This includes the cancellation of an event itself. MobileKnowledge maximum liability is limited to a full refund of the workshop registration fee.
Attendance is personal and non-transferable.
Cancellation & refunds:
Cancellation more than 15 days before the event: 100% refund
Cancellation less than 15 days, but more than 7 days: 50% refund
Cancellation less than 7 days: no refund.
The training fees do not include taxes, duties or any other deduction regulated by each country.
Requirements
NXP Non-Disclosure Agreement. If not available, we will organize it after registration is completed
Laptop, webcam and stable internet connectivity.
Optional module extension
Complement your learning experience with the WO4 module (optional)
This module is included in: