Training (online)
Unleash the full potential of smart cards, smart phones and wearables with MIFARE technology through our MIFARE Online Training.
Starting

20.09.2022

Ending

22.09.2022

Language

English

Price

1.752,50€*
*Full event price (quantity discount included). Individual sessions can be purchased below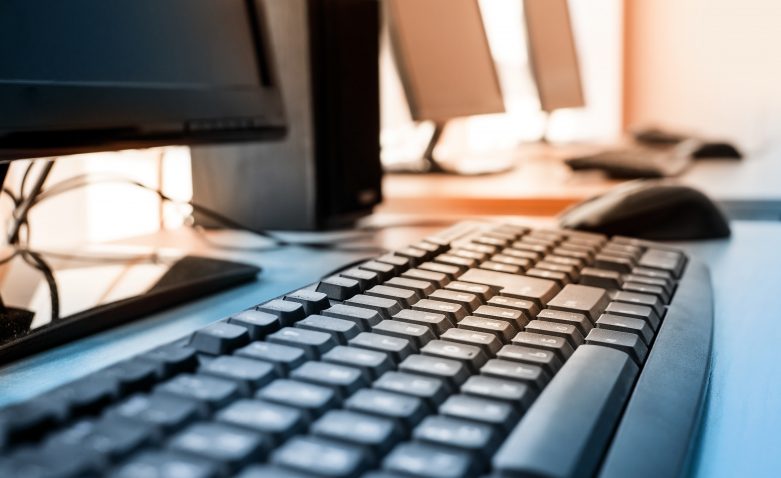 IMPORTANT: Training will be delivered in English. All material and resources used are in English.
Training schedule
MO2 - Pre-recorded, delivered access to participants upfront
WO2 - 20th September 2022, 14h to 16h (CET)
MO3 - Pre-recorded, delivered access to participants upfront
WO3 - 21st September 2022, 14h to 16h (CET)
MO4 - Pre-recorded, delivered access to participants upfront
WO4 - 22nd September 2022, 14h to 16h (CET)
IMPORTANT: Schedule is targeted for Central European Time (CET). Please double check the time difference with your region.
Session Description
MIFARE® is NXP's well-known brand for a wide range of contactless IC products used in more than 40 different applications worldwide. With 150 million readers and 10 billion contactless and dual interface IC ́s sold, MIFARE products are proven and more reliable than any other interface technology on the market. This huge installed base of MIFARE products enables service providers to expand their offer while reducing the total costs and increasing user convenience.
The MIFARE® technical courses are a set of four independent training modules that address technical knowledge of the complete MIFARE® portfolio. They are a good mixture of theoretical basics and practical exercises helping you to understand how to unleash the full potential of smart cards, smart phones and wearables with MIFARE® technology.
On its online version, every module consists of two sessions. The first session is dedicated to reviewing the main concepts of the product and the second one focused on a workshop. The workshop is a 2-hour session where the trainer completes some practical exercises based on the main functionalities of every product using NXP's RFID Discover PC application with a Pegoda reader. By the end of the workshop and after a Q&A section, a set of exercises are proposed to the attendees as homework along with a link to a video with the assessment resolution. It is recommended for the workshop attendees to have a Pegoda reader (or any other NFC reader compatible with the software used) to take the most out of the practical session.
Module 2: MIFARE Plus EV2
MO2 – This session presents the technical details of MIFARE® Plus EV2, the latest generation of the MIFARE Plus family, designed to be a security upgrade for legacy infrastructures and to ease the migration from MIFARE Classic installations to higher security levels with minimum effort.
WO2 – This session consolidates the technical concepts delivered in MO2. It shows how to upgrade MIFARE Plus EV2 to the different higher security levels, both at the sector and card level, and illustrates how to authenticate and perform common memory operations.
---
Module 3: MIFARE DESFire EV3
MO3 – This session describes the technical features of MIFARE DESFire EV3, the third evolution of the proven MIFARE DESFire family, ideally suited for scalable and secure multi-application smart card solutions in identity, access, loyalty, transport schemes, and smart city solutions.
WO3 – This session consolidates the technical concepts delivered in MO3. It shows how to authenticate at the card level, create applications, create files and how to personalize and configure of the key features offered by MIFARE DESFire EV3 card.
---
Module 4: MIFARE SAM AV3
MO4 – This session explains the capabilities of the MIFARE SAM secure microcontroller, specifically designed for use with contactless MIFARE ICs, including MIFARE DESFire, MIFARE Plus and MIFARE Ultralight. Now in its third generation, it is the ideal add-on for reader devices to secure keys, protect assets and establish secure communication in a wide variety of applications.
WO4 – This session consolidates the technical concepts delivered in MO4. It shows how to inject keys into MIFARE SAM AV3, and how to use it to personalize and validate transactions with MIFARE DESFire or MIFARE Plus cards.
Prerequisites
Basic technical knowledge.
Basic concepts of security and symmetric cryptography.
Materials required
Laptop, webcam and stable internet connectivity.
Documentation and material delivered
Presentation used during the course will be delivered in PDF format and is only available in English version.
Venue details
Online training delivered using Microsoft Teams software.
Other information
MobileKnowledge reserves the right to cancel a course one week before the start of the training. MobileKnowledge reserves the right to alter or cancel any of the arrangements relating directly or indirectly to an event, for any circumstances beyond the reasonable control of MobileKnowledge. This includes the cancellation of an event itself. MobileKnowledge maximum liability is limited to a full refund of the workshop registration fee. MobileKnowledge accepts no additional liability for travel costs, hotel costs, or any other additional costs incurred.
Attendance is personal and non-transferable. Session recording is strictly forbidden.
Cancellation & refunds:
Cancellation more than 15 days before the event: 100% refund
Cancellation less than 15 days, but more than 7 days: 50% refund
Cancellation less than 7 days: no refund.
The training fees do not include taxes, duties or any other deduction regulated by each country.
No places available
Discounts
Quantity discount:
Buy 3 sessions and get a 5% discount
Buy 4 sessions and get a 7% discount
Buy 5 sessions and get a 10% discount

Early bird discount: 5% (use the coupon code EARLYBIRDMIF at checkout).

Quantity discount will be applied directly at check-out.