The Company provides test bed for developing contactless payment, authentication and other applications that leverage NXP's embedded Secure Element technology.
NXP Semiconductors N.V. (NASDAQ:NXPI) today announced it is driving innovation with a new test bed for enabling a broad range of secure services on wearables and other connected devices. The test bed supports the development of products and applications using embedded Secure Element (eSE) technology, which underscores the Company's ongoing commitment to invest in future development of secure payment, transit, authentication and other services for connected devices. Participating startup partners and major brands are seeking to accelerate time-to-market for wearable innovations beyond pure IC development to bring differentiated solutions to their customers. Some of NXP's latest successes resulting from the test bed are highlighted by solutions developed by its partners Palago and uConekt Inc.
Swedish company Palago is focused on enabling multiple contactless transaction services using wearables while providing a higher level of trust and security. uBoltTM by uConekt, a Canadian company, is a tamper-resistant wearable bracelet device using NXP's secure element that stores and protects personal identity, private credentials, and other sensitive information. uBolt easily adapts to user needs with multi factor authentication using fingerprint and voice biometrics combined with a mobile app for secure access control, payments and many other applications. uBolt has been named a CES 2017 Best of Innovation Awards Honoree.
"NXP's market leading embedded Secure Element solutions make it possible for our uBolt solution to provide users protection and portability of their personal identity, while also offering the assurance of secure ID verification using a convenient wearable device versus relying on a phone or tablet," said Vincent Ramoutar, Founder and CEO at uConekt. "Working with NXP provides us the assurance that we are working with industry-proven hardware and software, while NXP's leadership position in a complex ecosystem of chip suppliers, service providers, network operators, financial institutions and OEMs helps us to establish the necessary links to speed up our time to market with competitive products."
"Palago and uConekt and have created exciting wearable applications that reinforce the value of NXP's incubator model for nurturing and forwarding new solutions," said Charles Dachs, vice president for the mobile transactions product line at NXP. "NXP also works with major industry players in the payment industry, as there is no question that contactless payments and many other use cases on connected devices is becoming the new standard as consumers eagerly embrace the speed and convenience of 'tap-to-pay' technology. NXP's eSE solutions are at the heart of these burgeoning applications, since our solutions are already trusted for their ability to deliver the highest level of data protection and encryption to payment issuers, manufacturers and end users."
NXP leads crucial R&D activities to facilitate the adoption of secure NFC technology, and partners with MobileKnowledge, an external independent design house. "The integration of contactless secure applications with wearable devices is a very significant new business opportunity for hardware and service providers," said Pedro Martinez, founder and CEO of MobileKnowledge. "We are excited to contribute to the acceleration of this market, the optimization of system solutions, and the democratization of new cost effective secure provisioning platforms."
NXP's eSE solutions provides advanced security to help ensure consumer data is secure and privacy-protected with virtually no dependence on external parties. The complementary Secure Service Development Platform (SSDP), packaged by MobileKnowledge, allows more mature integration processes by providing developers with a set of hardware tools and software blocks to quickly start building, testing and validating apps that leverage the embedded Secure Element solution in the PN66T. Part of the SSDP Kit, NXP's loader service becomes an easy-to-use design resource, making secure NFC payments and other applications as straightforward to deploy on wearables as any mobile app using a standard technology, such as GPS, Bluetooth or Wi-Fi.
Visit NXP at CES 2017
NXP and uConekt will jointly showcase a demonstration of secure payment at CES from January 5-8 at the Las Vegas Convention Center, in the Central Plaza, Booth CP-25, CP-25a, NP-2.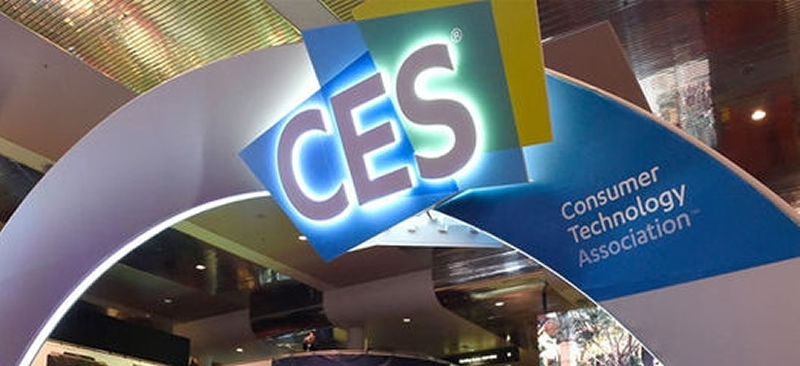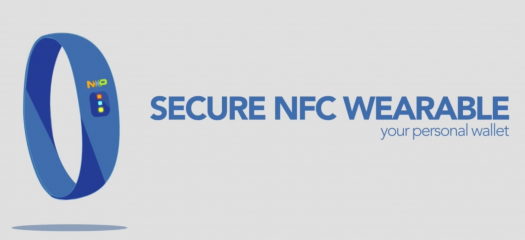 The easiest way to develop, provision, and manage any kind of secure NFC wearable. Watch the video about NXP's Secure NFC Wearable technology, and the Secure Services Development Platform Kit.