Training On site
How can you take advantage of the NFC opportunity and how does this fit your needs and markets? This 2-day introduction course will help you to understand the basics of this technology, the applications, uses cases, security and key actors in the ecosystem.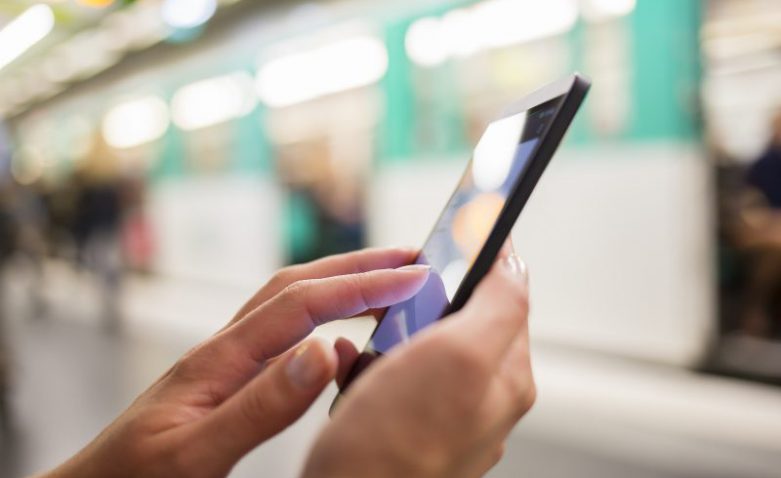 Session Description
Near Field Communication technology opens new business opportunities in a very large number of application areas. Payments, access control, secure identification, gaming and entertainment, social interaction, advertising, shopping experience, are just a few examples.
How can you take advantage of the NFC opportunity and how does this fit your needs and markets?
This 2 day introduction course will help you to understand the basics of this technology, the applications, uses cases, security and key actors in the ecosystem.
You will discover the potential of NFC technology by learning how it works. You will also learn which are the most relevant use cases and applications, and how to make use of NFC to attain your business objectives.
You will understand the NFC standards, the Secure Element functionalities, the TSM roles and architectures, the key Global Platform, MIFARE4Mobile and EMVCo requirements and specifications.
You will learn the different NFC modes of operation, the architecture of the mobile phone with NFC functionality, the different NFC tags and how to work with them, and the essential concepts of security and privacy.
A shorter introduction to the topic can be found in the webinar "NFC Essentials" from our Training Catalog section.
Session Contents
Day 1
Introducing NFC technology through a market, ecosystem and applications review, and the 3 NFC operation modes
NXP Introduction
An introduction to the NXP Semiconductors and the NXP m-Knowledge Center activities
What is NFC?
Definition of NFC. Convenience and growth potential linked to mobile devices. Connection of physical and virtual worlds. NFC comparison with other connectivity technologies
Market status
Latest Mobile / NFC Market status and trends. Future evolution and market growth drivers
Ecosystem
What is the NFC Business Ecosystem. Who are the key NFC stakeholders and their roles
Modes of operation
From traditional contactless scenario to NFC. Introduction to NFC operation modes. Communication mechanisms. NFC Forum introduction
Card Emulation mode
Definition and benefits of NFC Card emulation. RF Standards and specifications. NFC Forum specifications and protocol stack. New stakeholders and challenges
Read / Write mode
Definition. Standards. Proprietary and non-proprietary applications. NDEF applications
Peer-to-peer mode
P2P mode definition. Communication modes. Generic use cases. Architecture. Examples of P2P applications in mobile phones
Standards & Specs
Comprehensive review of all existing standards related to NFC technology. ISO 18092, ISO21481, ISO14443A/B, FeliCa, ISO15693, Global Platform, EMVco
Use cases & Applications
Categorization of existing NFC use cases. Application examples
Day 2
Showing NFC's key element insights from a comprehensive perspective for non-experts
Key Components in an NFC system & Phone architecture 
NFC Controller, Secure Element, Antenna, Contactless readers, NFC Software Stack. Key HW and SW blocks of a smart phone. Tags
Tags
NFC Tags, NFC Forum Tags type 1-2-3-4. Use cases and Practical Workshop
Trusted Service Manager
What is a TSM. Split architecture SP-TSM and SE-TSM (MNO-TSM). Basic roles, deployment and configuration models. Trust provisioning
Secure Element
Embedded, UICC, microSD. Certification requirements. GlobalPlatform specifications. SE in the Phone architecture, interfaces
MIFARE4Mobile
What is MIFARE4Mobile, the MIFARE4Mobile Industry group. Architecture v1.0 and v2.0. Concept of virtual cards
Mobile OS
Market and Mobile OS Systems review. NFC integration in Android. Overview of the Android development environment and Android NFC SW stack. Windows Mobile 8 and Blackberry
Security & Privacy 
Key security concepts. General introduction about vulnerabilities, attacks and countermeasures. Myth-busters
Mobile Wallet
What is a mobile wallet, advantages, architecture, Google and ISIS cases
Session audience
General Introduction and Technical level 1

Sales, Marketing and Technical Managers
Business Development Managers
Program and Product Managers
Senior & Junior Engineers
Prerequisites
Materials required
The participants are required to bring their own laptops with Windows operating system (XP/7) and administration rights
Duration
Two-day course, 16 hours (including lunch and coffee breaks)
Documentation and material delivered
Printed booklet with all training slides
USB with: Software for the workshop & Full documentation in pdf format
Other information
Coffee, refreshments, lunch, and full documentation included.
MobileKnowledge reserves the right to cancel a course 2 weeks before the start of the training. MobileKnowledge reserves the right to alter or cancel any of the arrangements relating directly or indirectly to an event, for any circumstances beyond the reasonable control of MobileKnowledge. This includes the cancellation of an event itself. MobileKnowledge maximum liability is limited to a full refund of the workshop registration fee. MobileKnowledge accepts no additional liability for travel costs, hotel costs, or any other additional costs incurred.
Attendance is personal and non-transferable.
Cancellation & refunds:
Cancellation more than 15 days before the event: 100% refund
Cancellation less than 15 days, but more than 7 days: 50% refund
Cancellation less than 7 days: no refund.
The training fees do not include taxes, duties or any other deduction regulated by each country.