Product
Turn your favorite accessory into your favorite payment card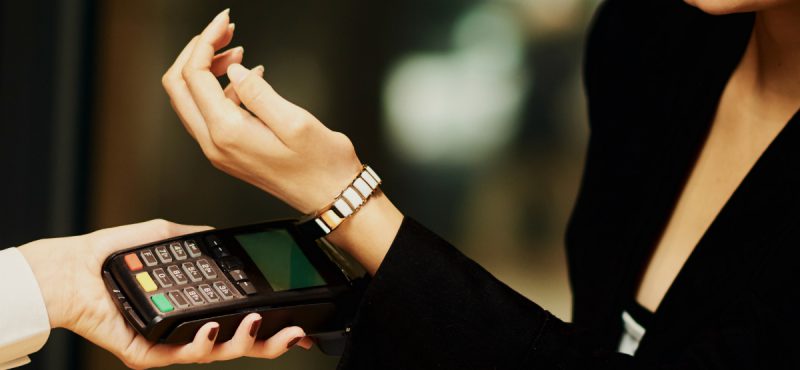 It's not about technology, it's about the experience for the new consumer
Luxury and accessory brands must innovate or die in the new digital age when confronted with the new generation of digital buyers and what appeals to them. What are their values? What are they ready to spend their money on?
As we move on in this digital age, a key concept starts to emerge: the value of the "experience" rather than the value of the "possession," or the experience in connection to owning an object.
Owning something unique is not necessarily the trigger anymore, but rather being able to experience something unique.
Let's experience our favorite jewel or accessory then by transforming it into our favorite payment card. Just pay in the blink of an eye with a natural gesture.
Add an experience and differentiate from competitors by transforming your favorite accessory or jewel into your favorite payment card.
In order to transform your accessory into a payment card, MobileKnowledge only needs to add a chip to it, together with an RF antenna (a typical metal wire loop around it). This may seem simple, but the complexity lies in integrating this with the surrounding accessory build material. At the same time, it must still conform to the RF requirements and performance demanded by the payment schemes and the banks (EMVco compliancy). This is not trivial and requires tons of know-how and artistic-like experience to the analog world of antenna tuning.
In addition, we need a user-friendly way to "load" the user's favorite payment card into his accessory of choice. Not just a generic payment card, or pre-paid, or limited to a bank, but rather the real preferred banking card the user carries in his wallet.
And, last but not least, this has to be kept affordable, for both the design investment needed and the individual cost of the added technology to the user device.
MKPS Solution
Turn your favorite accessory into your favorite payment card
MobileKnowledge offers a set of pre-tested, state-of-the art solutions and connected know-how that tackle most common challenges: EMVCo compliancy, small size, surrounding accessory build material and integration with financial institutions. 
A simple and customized NFC integration in your product for payment everywhere, with end-to-end support

EMVCo compliant

Optimized for challenging environments

No battery

Reduce time to market

Many form factors compatible

Personalization flow
In addition, a perfectly mastered process flow addresses all the stages required in bringing the experience into life, including the manufacturing and financial personalization flows.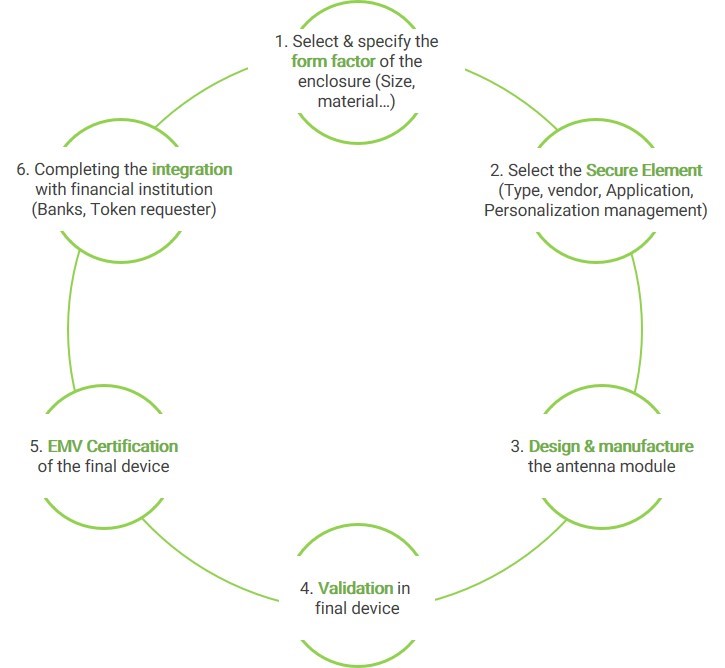 Deliver secure payment credentials to any consumer device through NXP's mWallet 2GO platform